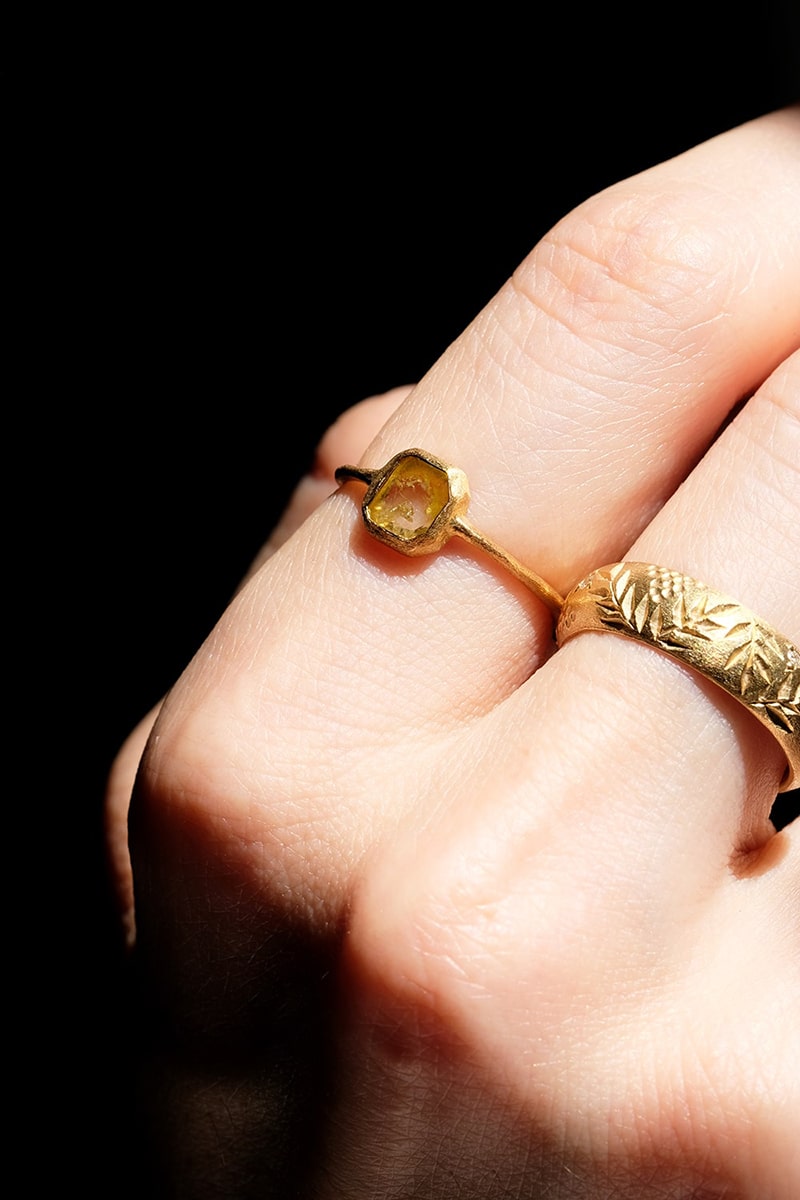 We create jewelry pieces with the hope that our creations can be your little companion.
We believe your remembrances and life stories imbue our jewelry with unique meaning as you wear it.
Muska's first piece was a woven necklace made as a good luck charm by our designer, Yuka Tanaka, for her friend who was going abroad.
When we think of our ideal jewelry, we naturally associate it with the symbols that people have been familiar with since ancient times and the natural world as represented by them.
We carefully craft beautiful pieces one-by-one, respecting the significance of the role that ancient adornments played.
This is because we believe that we are here to create timeless jewelry that can be worn over a lifetime and then handed over to the future generations.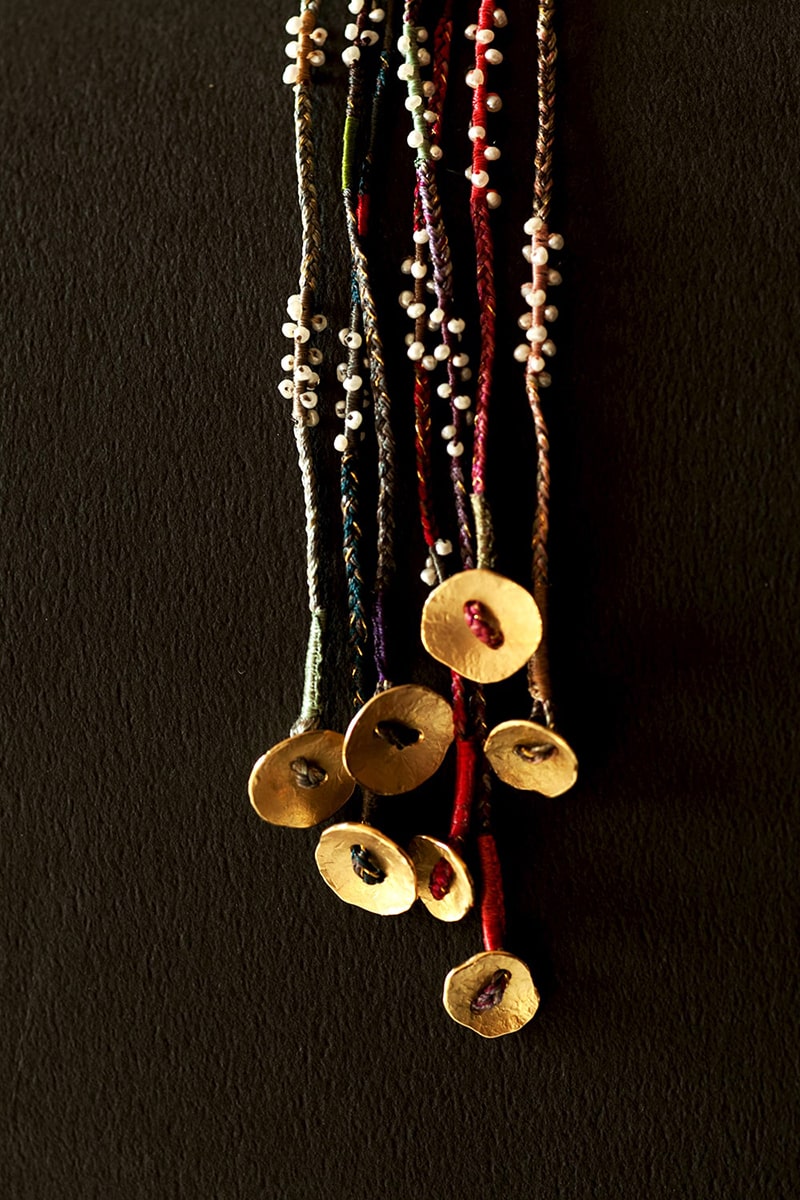 Same type of "ay" (moon) necklace which Yuka gave her friend